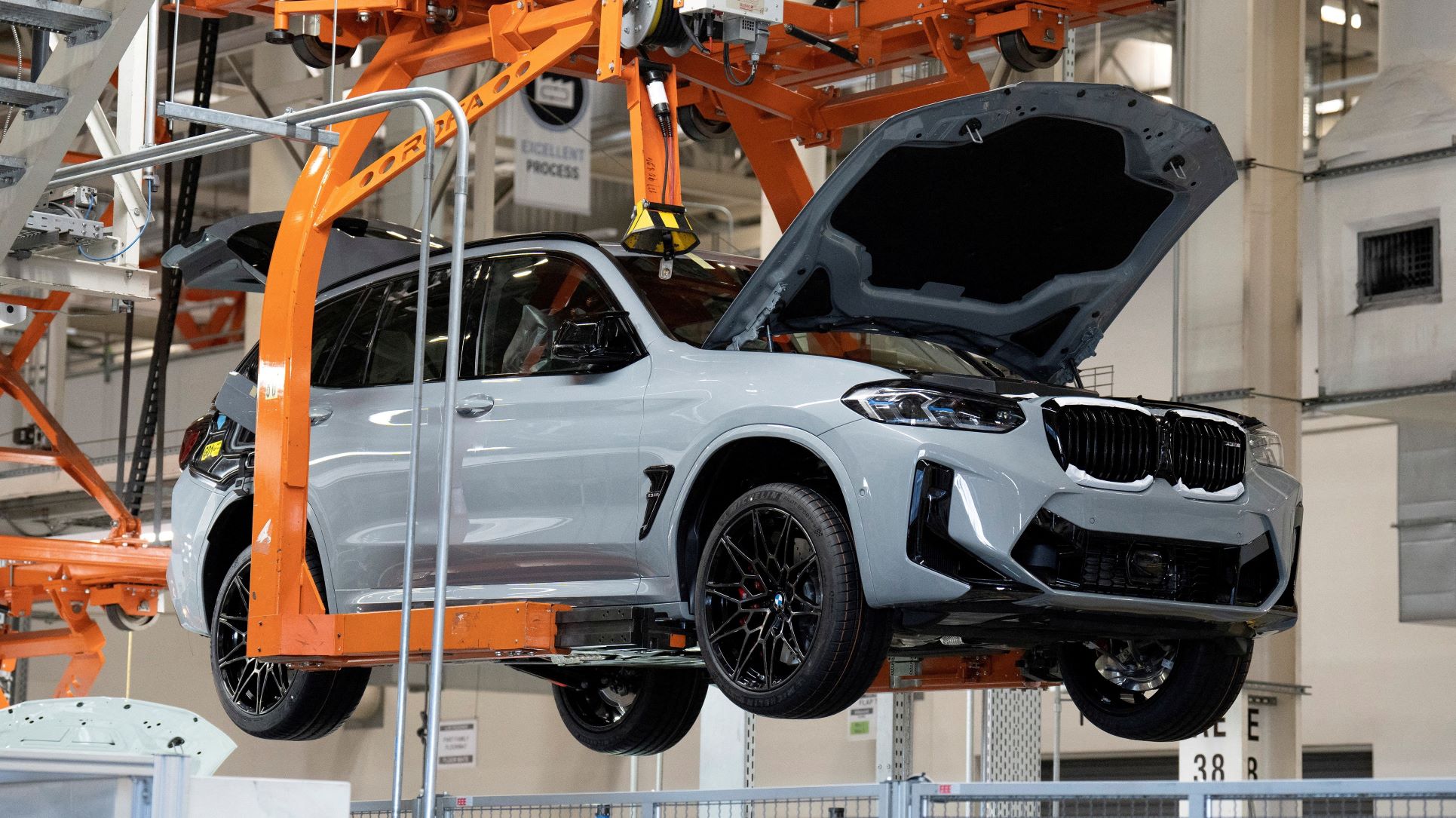 BMW expects over 50% of new sales to be all-electric vehicles well ahead of its 2030 target and could envision a hydrogen-powered car going into production in the second half of the decade, the premium carmaker said on Wednesday.
By 2025, a fourth of new sales will be all-electric, the company said, rising to a third by 2026 – an ambitious leap from the 1-in-11 ratio seen last year.
One of the most prominent advocates among carmakers of hydrogen fuel cell technology as a worthwhile option alongside battery-powered cars, Chief Executive Oliver Zipse said he could also envision a hydrogen-powered vehicle going into production by mid-decade.
"We see hydrogen-electric vehicles as a meaningful complement to e-mobility, even with something of a time lag," Zipse told a news conference dedicated to the company's annual results.
The BMW iX5 Hydrogen* test vehicle, with a range of 500 km (310 miles) and an ability to refuel in three to four minutes, was being tested in various countries, BMW said in a statement.
BMW confirmed preliminary results released last week for 2022, including an 8.6% margin in the autos business on earnings before interest and tax of 10.6 billion euros ($11.37 billion)and cash flow of 11.1 billion euros.
CAUTIOUS BUT OPTIMISTIC
BMW forecast on Wednesday an 8% to 10% margin for its autos segment in 2023, up from last year's 7% to 9% target, and said it expected stable demand in premium markets in 2023 despite inflation and rising interest rates.
Still, the company forecast a slight decrease in new registrations in Europe overall, which Bank of America noted made BMW more cautious than Volkswagen, which saw a significant increase, or IHS' Markit prediction of over 5% year-on-year growth.
BMW finance chief Nicolas Peter, who is due to retire later this year, said he expected energy and chip supply to stabilise but still predicted significant cost burdens from logistics bottlenecks and high raw material prices.
Still, the company said it planned to keep prices stable, after years of dealing with rising costs by passing them on to customers.
(Reporting by Victoria Waldersee; Additional reporting by Danilo Masoni; editing by Paul Carrel, Bradley Perrett and Tomasz Janowski)
If you'd like to read the original source of this article please click here Visit Source