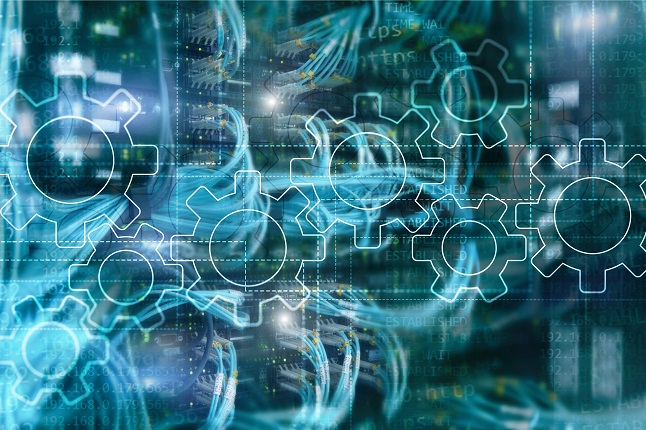 Organizations are looking to develop in-house AI-based applications because they offer numerous benefits such as better efficiency, improved decision-making, and cost savings.
However, while artificial intelligence is seen as a magic pill reducing the costs of operations while improving production quality, many executives don't realize the complexity involved when creating AI applications.
This requires CIOs to understand the core production and capability of AI-based applications and algorithms to determine whether they can be used in day-to-day operations.
Mike Erlihson, principal data scientist at Salt Security, says CIOs must first identify the business problems that can be solved by AI.
"Then they should assess the potential ROI and evaluate the existing IT infrastructure's capability to support AI-based tools and apps," he explains. "Finally, they can prioritize and test a few AI use cases before scaling up the investment."
However, he cautions that building AI-based tools can be expensive and time-consuming, especially if you are starting from scratch and developing a complex AI system on your own.
"The cost and time required will depend on the complexity of the to-be-implemented AI model, the amount and quality of available data, the expertise of the development team, and the infrastructure required to support the AI tools and apps," he says.
He adds the availability of a wide spectrum of off-the-shelf AI platforms, frameworks, and tools has the potential to significantly reduce costs required to develop and deploy AI-based tools and apps.
A Shift in Mindset on App Development
Andreas Welsch, vice president and head of marketing and solution management for artificial intelligence at SAP, says building AI-enabled applications in-house requires a paradigm shift and mindset shift in the way business and technology teams approach application development.
"The more an algorithm can contribute to a business, the more time, money, and resources must be utilized to maintain and build it in order to produce the desired results," he says.
Using a technology like low code/no code would take care of the front end of an application, however many go far beyond the top layer and require the services of a data management expert on staff.
"Overall success depends upon the business and technology teams addressing factors such as identification of the business value and availability and access to business data," he adds.
Jason Conyard, CIO of VMware, says after decades of imagining a future with AI, many are catching a first glimpse of its potential with tools like ChatGPT, but the reality is that AI is still "a ways off" from fully delivering on its promise.
"Despite the expectations people have for the technology, AI is not yet the holy grail," he says. "It is, however, an important steppingstone in our transformation journey."
He says in the near term, the responsibility of IT leaders is to set the guardrails for how their organization can safely, and securely explore AI tools.
"CIOs need to also set limits to protect against impulsive AI investment," Conyard adds. "At this point in the hype cycle, it's important that we understand the limitations and implications of AI so that we can strategically make the right investments."
Involving the CDO, CFO and Other Stakeholders
Erlihson says other key stakeholders necessary for an AI-based app development strategy include the chief data officer (CDO), who can help manage and govern the organization's data assets, ensure data quality, and make sure that data is used in compliance with regulations.
The chief financial officer (CFO) can ensure that the organization's investments in AI-based tools are aligned with the financial objectives and overall budget of the company.
"It's also important to include business leaders to identify business problems that can be solved by AI, providing use cases, and setting priorities for AI-based app development based on business needs," he says.
Legal and compliance must also be involved to ensure AI-based tools are compliant with data privacy laws and regulations, security, and ethical use of AI.
"Finally, operations and IT teams are needed to provide feedback on the feasibility and scalability of AI-based tool development and deployment and to assure that the necessary IT infrastructure required to support AI-based app deployment is in place," Erlihson says.
Welsch says beyond the CIO, the rest of the C-suite must be thoroughly embedded in AI development for a business to succeed in its implementation. "The C-suite bench and shareholders alike are looking for profitability and efficiency with the use of capital in order to stay on edge with competitors," he says.
He cautions the speed with which AI technology has been adopted into common usage has outpaced the necessary guidance from government policymakers regarding the sustainable and safe development of AI.
"It is up to the company leaders to ensure they're using AI in an ethical and safe way while still maintaining top quality of services and products for customers and consumers," Welsch says.
Erlihson says while there has certainly been a lot of hype around AI, it's clear AI-based apps for organizations are becoming increasingly important and this trend is expected to be preserved in future.
He notes AI is already transforming the way many organizations operate and is being integrated into various business processes, from customer service to supply chain management. "As AI technology continues improving, and more companies recognize the benefits of implementing AI-based apps, it is likely that the importance of AI in organizations will only continue to grow," Erlihson says.
What to Read Next:
Scaling AI Programs Means Playing the Long Game — and the Short Game
Microsoft Brings Generative AI to Low-Code Platform
Tapping AI to Alleviate Cloud Spend
If you'd like to read the original source of this article please click here Visit Source