The amount of energy wasted over the whys and wherefores of corporate ESG disclosure is a travesty. It also begs the question: Why does that intense level of public discussion suddenly vanish when it comes to refining the antiquated methods that corporations use to account for their greenhouse gas emissions reductions?
Seriously. It's a poorly kept secret that most GHG footprint declarations we all read in corporate social responsibility (CSR), environmental or sustainability reports are a complex mashup of calculations based on procurement information, estimates reported by corporate divisions and supply chain partners, and averages that have been worked up for various industry sectors.
And when it comes to Scope 3 data, the guesstimating about a product's carbon life cycle is even more complicated, according to industry experts.
"It's not that crazy of an idea. Think about it: Companies would never, ever do their normal accounting, their financial accounting, off the back of industry averages," observed Anna Stanley-Radière, director of climate transparency at the World Business Council on Sustainable Development (WBCSD), during a session last month at VERGE Net Zero 22. "Companies are using secondary data, industry averages, proxy data to account for their emissions, to then take targeted reduction measures. Yes, it's really important that progress is made, and we definitely need to see this as a journey where bit by bit, companies get better. But we need to quickly get to that primary data in order to be able to completely understand where those hotspots are and where we can take much more targeted action."
Maria Carolina Fujihara, CEO and founder of carbon accounting software firm Sinai Technologies, highlighted the challenges of using non-primary data during a VERGE Net Zero keynote talk. "These estimates can be misleading because they often use the most conservative scenarios for emissions intensities. Additionally, data is not updated regularly," Fujihara said. Sinai's software enables large companies to "measure, analyze, price and reduce emissions." The company's customers include ArcelorMittal, Bayer, Nature and Siemens.
During her presentation, Fujihara shared the results of Sinai's recent experiment to collect and calculate the emissions of chicken nuggets rather than using generic databases. "The main assumption was if we were able to calculate Scope 1 and 2 emissions from all the companies in the chicken nugget value chain, we could calculate the entire emissions impact of manufacturing the product without having to rely on [life-cycle assessments or LCAs] or Scope 3 estimates. Because at the end, Scope 3 is always someone else's Scope 1 and 2."
The CFO who signs off on this data is going to want to know that it is auditable.
Sinai worked with five major agriculture and food producers to create "granular" inventories for more than 2,000 tons of chicken nuggets in 2021. The pilot considered emissions related to grain production, seed production and the hatcheries but didn't examine fertilize production or some logistical considerations (which will be evaluated in the next phase). Sinai then compared the primary data with the broadly available estimates and discovered a large discrepancy. "Because LCA data is based on broad estimates, we suspected that the numbers might be off target compared to first-party data, and we were correct," Fujihara said.
An expanding palette of carbon accounting software tools
This disconnect is one of the motivations for the substantial amount of money invested last year in software companies seeking to digitize carbon accounting including Sinai, Watershed (a partner of GreenBiz), Greenly, Persefoni and Sustain.Life. Shortly before the year-end holiday, energy data platform company Arcadia scored $125 million more in funding — bringing its total infusion in 2022 alone to $325 million.
The company's product, Arc, allows corporations to aggregate utility data across multiple locations (it covers more than 50 countries), providing a more accurate view of electricity consumption and carbon intensity on a far more frequent basis. Arcadia says it has more than 300 customers, including EnelX, Ford, Oracle and Salesforce, which is also its partner. It also provides utility data for the Salesforce Net Zero Cloud management platform.
Arcadia is used by its customers to plan energy efficiency projects and guide renewable energy procurement, among other things, according to founder and CEO Kiran Bhatraju. He says access to primary data will be non-negotiable as carbon accounting becomes a C-suite executive concern. "The CFO who signs off on this data is going to want to know that it is auditable," Bhatraju said.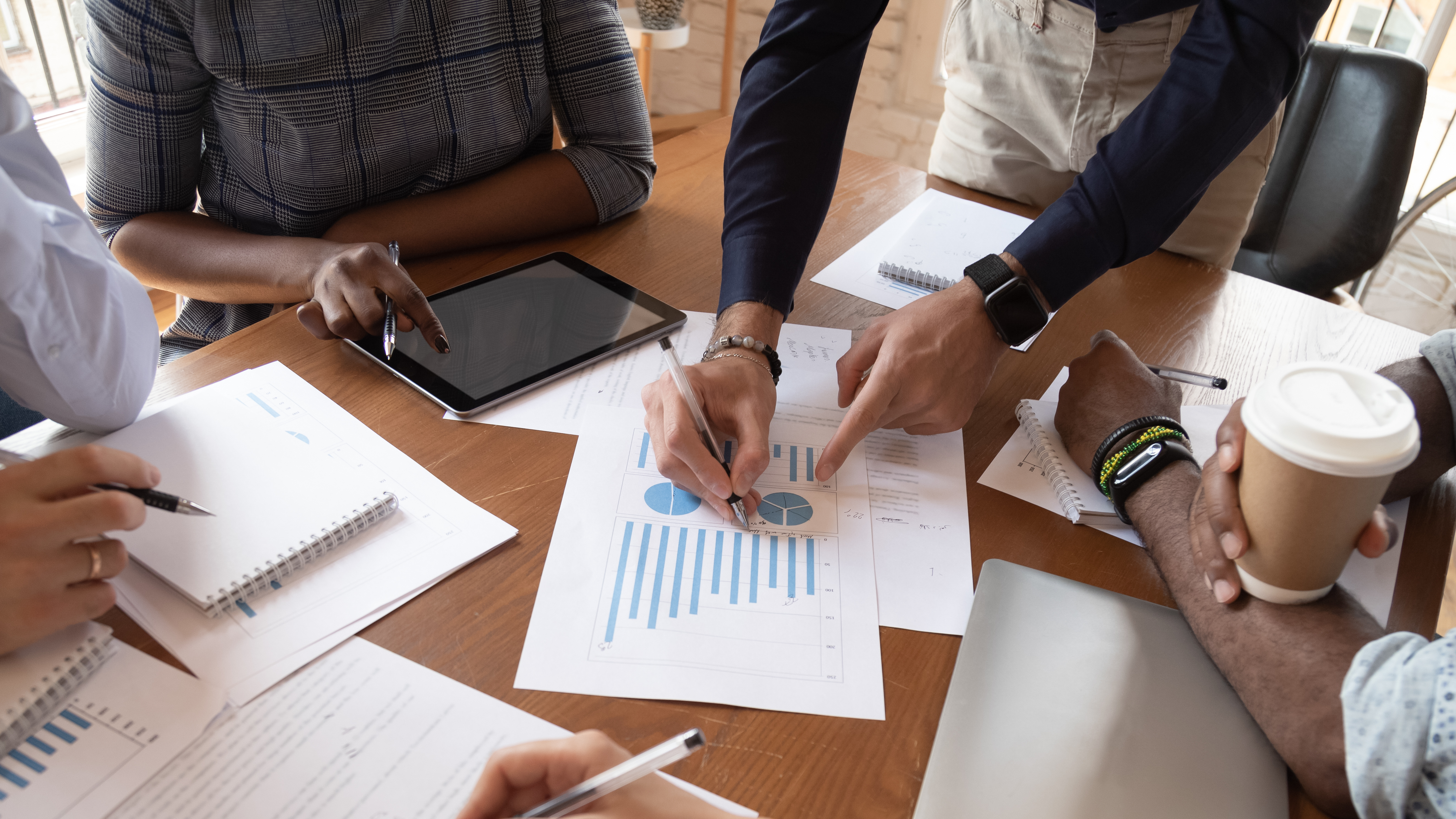 Practitioners advocate reset on GHG accounting
An upcoming revision being considered for the Greenhouse Gas Protocol (GHG Protocol), the de facto standard that many corporations use for measuring and managing emissions, also promises to change the rules of carbon footprint accounting.
The protocol, managed by WBCSD and the World Resources Institute (WRI) is a foundational part of the Science Based Targets initiative (SBTi) — but it hasn't been revised significantly in more than a dozen years. In recent months, corporate sustainability professionals have been pushing for an overhaul for many reasons, including the mandatory reporting requirements proposed by the U.S. Securities and Exchange Commission. Also being considered is a major overhaul of how renewable energy certificates (RECs) are counted toward Scope 2 calculations — if they should be counted at all — as well as new guidance for tabulating Scope 3 impacts, according to the GHG Protocol website.
This article offers a comprehensive rundown of what's at stake. WRI and WBCSD are accepting stakeholder feedback on proposed changes to the GHG Protocol until Feb. 28.
Those potential changes can't come quickly enough for the corporate practitioners who came together in early December to create a new initiative, the Emissions First partnership, that recognizes "the way in which organizations account for carbon emissions from electricity use should incentivize actions that maximize carbon reductions."
The group has published a set of principles they're hoping to see embraced within the forthcoming amendments to GHG accounting. Their ideas support a primary objective of moving away from calculations that emphasize matching megawatt-hour for renewable energy contracts and that instead prioritize corporation action that actually decarbonizes the grid, including energy efficiency projects or the addition of clean power in regions where it isn't plentiful.
Among the signatories are Akamai Technologies, Amazon, General Motors, Hannon Armstrong, Heineken, Intel, Meta, Rivian, Salesforce and Workday. "The GHG Protocol should allow for innovation, growth and easy adoption that can be grounded against a guideline that sets a minimum bar," said Mike Mattera, director of corporate sustainability and ESG officer at Akamai, in a statement. "The original guidance has done a great job of getting us all moving in the right direction. We now have an opportunity to build on that critical baseline to continue to innovate for the future."
Holly Lahd, energy strategy manager with Meta, said the group seeks to send a signal to carbon accounting standards setters and disclosure bodies — including SBTi and CDP — that the rules need to better reflect meaningful investments that result in actual emissions reductions with a given company's value chain. "This is the first flag-planting, not the end of the conversation," she told me.
Among the sorts of projects that should be considered for contribution are activities that don't necessarily count under the current rules, including energy storage installations or software for better load management, Lahd said. At the same time, she noted, practitioners also need more clarity about the future of corporate clean power procurement and how existing contracts will be counted moving forward, something addressed in Principle No. 7 advocated by the group. That suggestion urges that accounting frameworks "avoid penalizing" investments that were made under the existing guidance, while moving toward more rigorous metrics for new projects.
"Practically speaking, with the GHG accounting dialogue and industry, there are some proponents who recommend we should no longer be able to use renewable energy procurement to meet their emissions goals," Lahd said. "Others are arguing you should have to map the renewable energy and your electricity consumption in a very small geography. … These are proposals, details matter, but they potentially have the impact to really eliminate or significantly devalue investments companies have previously made under the current framework, and we think that would be detrimental to the market and create … investment uncertainty moving forward."
The Scope 3 data dilemma
One of the biggest motivators for the rise of better carbon footprint accounting tools is the need for more granular reporting around Scope 3 emissions, in large part because many companies have very little direct line of sight into those impacts.
"Across the board, we have challenges on things like traceability, on measurement, monitoring, reporting and verification, and how to make sure we have partners that are really bought into the same journey as us and that we are incentivizing change with," observed Autumn Fox, climate sustainability senior manager with Mars, while discussing her company's Scope 3 initiatives during VERGE Net Zero.
Indeed, Accenture recently estimated that almost two-thirds of the upstream Scope 3 emissions in corporate supply chains come from suppliers that organizations aren't dealing with directly. "Scope 3 emissions are elusive and difficult to track in today's complex supply chains. Many large companies don't even know the suppliers beyond Tier 1, let alone have any sort of influence or control over them or their sustainability practices, which is why we have seen little progress in reductions to date," said Kris Timmermans, supply chain lead with Accenture, in a statement.
"Buyers typically have some internal system where they independently try to reach out to their thousands of suppliers and collect data in what is likely an unstandardized format yielding data that is incomplete and incomparable," said Nicole Labutong, principal for climate intelligence and supply chains at RMI, during a discussion at VERGE Net Zero.
Companies need to be able to have the same data points flying through the system so that they can understand the data … and actually do something with the data.
Little surprise, then, that alongside the GHG Protocol update, a growing number of initiatives are dedicated to defining best practices for implementing emissions interventions and reductions across corporate value chains. Here are four efforts discussed during VERGE Net Zero that are likely to inform carbon footprint accounting in the future:
As big buyers become more focused on mitigating their climate risks, the push to make these and other initiatives real will intensify. One need look no further than the procurement aspirations of the U.S. government — which is pushing for net-zero status at federal agencies by 2050. The proposed rule (open for comment until Jan. 13) seeks to require companies with at least $50 million in federal contracts to disclose relevant emissions across Scope 1, 2 and 3.
In particular, there's a need to ensure that the sorts of data points being shared at the product level are standardized, so procurement teams have a better sense of how to compare potential suppliers. Stanley-Radière said: "Companies need to be able to have the same data points flying through the system so that they can understand the data … and actually do something with the data … We're not going to get to perfect data, but at the same time if we're sharing different sorts of data, in different formats, in Excel sheets, the system doesn't make sense, and you're not able to understand and piece together the puzzle … in order to be able to intervene."
Realistically speaking, it will be months if not years before primary data collection becomes a given. So what can companies do to prepare for more practical and verifiable carbon emissions accounting methods CFOs and corporate auditors will be excited to embrace?
Labutong offers this recommendation: "If you want to focus on which vendors to work with or service providers or just how to divide your time, I would look to those that are the most influential, the most aligned with your current strategy and [that] your company has the most ability to move, where you can have open lines of communication to get data, and then build from there."
If you'd like to read the original source of this article please click here Visit Source