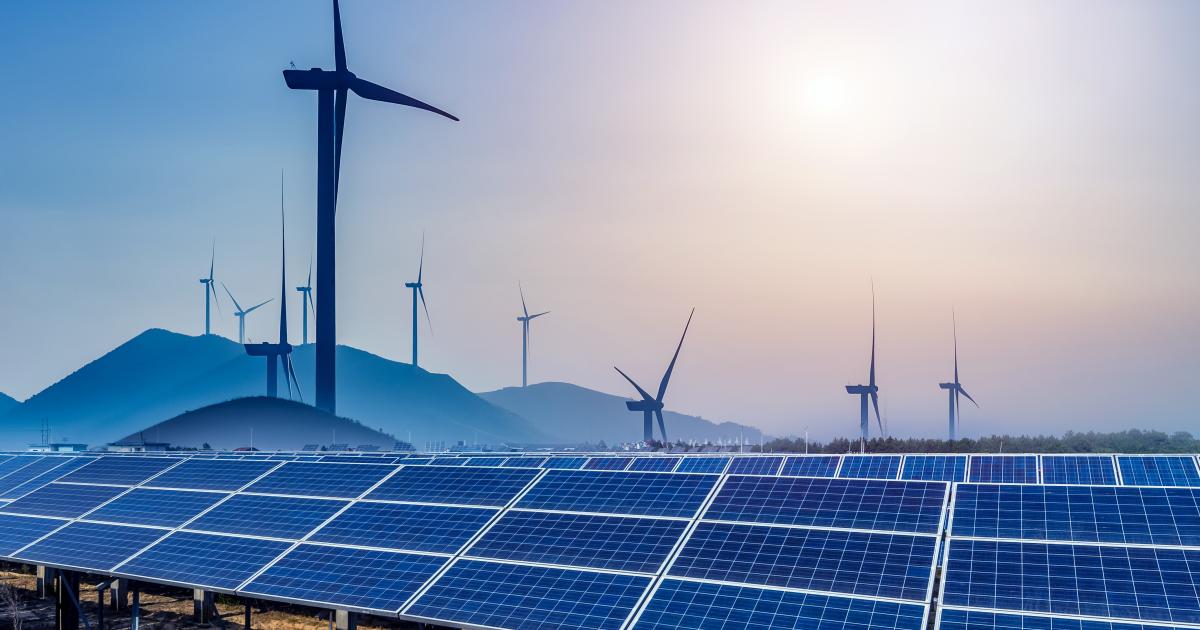 There's a new alliance in town: The Energy Storage Solutions Consortium.
With founding members including Meta, REsurety, Broad Reach Power, the consortium has a vision: provide the tools needed to assess and maximize emission reductions from energy storage.
Energy storage has a starring role in our new, decarbonized future. It's often called the "linchpin technology" of the energy transition, with the promise of complementing clean, cheap intermittent energy resources — namely wind and solar — to displace dirty energy resources. With grid-scale energy storage poised for significant growth, getting this right today could have exponential impacts tomorrow.
But realizing energy storage's full decarbonization benefits requires the deployments to optimize for emission reductions. And that isn't a given.
Doesn't energy storage always reduce emissions?
Nope. Energy storage projects are financed and structured to maximize return on investment. Often they make money through selling energy at market rates to the grid, determined by electricity's supply and demand at a given moment. Grid operators go for the cheapest resource first, then work their way up to more expensive resources as needed — known as the merit order.
That incentivizes storage projects to save energy for times when rates are higher — which may not align with maximum decarbonization benefits.
Consider a a wind farm. When the farm is generating power, rates may be quite low, as neighboring wind farms are likely also generating cheap energy. It may be more financially attractive to save the energy for when rates are higher — even if that means other dirty generation sources need to come online.
If the goal is to decarbonize the power sector (and it is), we need to change the financial model for these projects. That requires two innovations: emissions related to energy generation in real time, and the incentivization of emission reductions.
Do we know real-time emissions information for energy generation?
Better understanding where and when emissions are created is key to decarbonizing the power sector — and the objective of the Energy Storage Solutions Consortium.
The consortium aims to create an open-source, third-party-verified methodology to quantify the emission reduction benefits of energy storage, giving organizations visibility into the true impact of new energy storage deployments, according to a release. The methodology could provide guidance on where to deploy stored energy to align with net zero goals.
The process is deceptively simple: It measures the tons of emissions displaced through the charging and discharging of energy storage facilities at specific locations and points in time. In order to do this, the consortium's energy market calculate real-time, location-based emissions displaced as a result of clean energy resources — a concept called "locational marginal emissions."
As more organizations are looking towards reaching 24/7 carbon free energy, a cottage industry has popped up with innovators looking to better understand real-time emissions. Many of the organizations I've been watching in this space have joined this consortium, including REsurety, WattTime, Clearloop and Microsoft.
The collaboration between these early movers is worth watching as they create customer-facing products that drive decarbonization.
How can we better incentivize emission reductions?
As with all capital-intensive, privately funded projects, energy storage capability requires funding. So the puzzle becomes, how can we structure deals to send price signals that align with emission reductions?
One of the consortium's founding members, Meta, is piloting a new financial structure to explore this question. The tech giant selected three of its Texas energy storage projects, with a combined capacity of 9.9 megawatts (MW), for which it will compensate the project developer based on the emission reductions they create.
The pilot, which Meta detailed in a blog post, is designed to test if this twist will lead to meaningful emissions reduction. Meta will take a look at the success of the program in June 2023, using the consortium's tool to verify the outcomes.
If successful and scaled, it could have major decarbonization potential. According to Meta, Texas' ERCOT power grid currently has 1.5 GW of standalone storage in operation, with 38.2 GW in the interconnection queue. If the methodology is correct, that energy storage could result in the equivalent of 2.4 million tonnes of carbon dioxide reductions.
If you'd like to read the original source of this article please click here Visit Source