In my first newsletter, I explored the fundamentals of the circular economy. Moving forward, I'll reference these fundamentals often to show where specific topics fit within the larger context and how they help accelerate the transition to circularity.
This week, I'll look at innovation exemplifying two of the three design-driven principles underlying the circular economy — minimizing waste and keeping materials at their highest value — with a specific focus on how these concepts are being applied to food waste.
The Food and Drug Administration estimates 30-40 percent of the food supply in the United States is wasted. There is more food waste in U.S. landfills than any other material — 24 percent of municipal solid waste is food. This represents wasted labor, money, land, chemicals, water, energy and time. There is a massive opportunity to do better.
The pros and cons of kitchen scrap recovery
Consider one specific area of food waste: kitchen scraps. Over the past few years, several kitchen scrap bins have jumped into the market, designed for home use. Devices from Reencle and Lomi turn kitchen waste into a nutrient-rich amendment that can be mixed with soil to create compost. Reencle relies on microbial fermentation, while Lomi decomposes waste through grinding, heating and aerating. Both advertise the ability to create soil amendment in less than 24 hours, with express cycles taking only two and three hours for Reencle and Lomi, respectively. This efficiency and innovation doesn't come cheap; at the time of this story's publication, both home composters were $499.
Reducing food waste via composting reduces methane emissions that would have been released through incineration or landfilling. However, a quick glance at the Environmental Protection Agency food recovery hierarchy shows composting is actually a low-priority strategy. Returning to those fundamental concepts of the circular economy, one tenet is to keep materials in use for as long as possible, at the highest possible value. Based on the EPA's food waste hierarchy, reduction is the single best strategy, followed by providing surplus food to other people. The next best option is to keep food in the food system by diverting food scraps to animal feed. Composting comes two steps later, after industrial uses for food waste.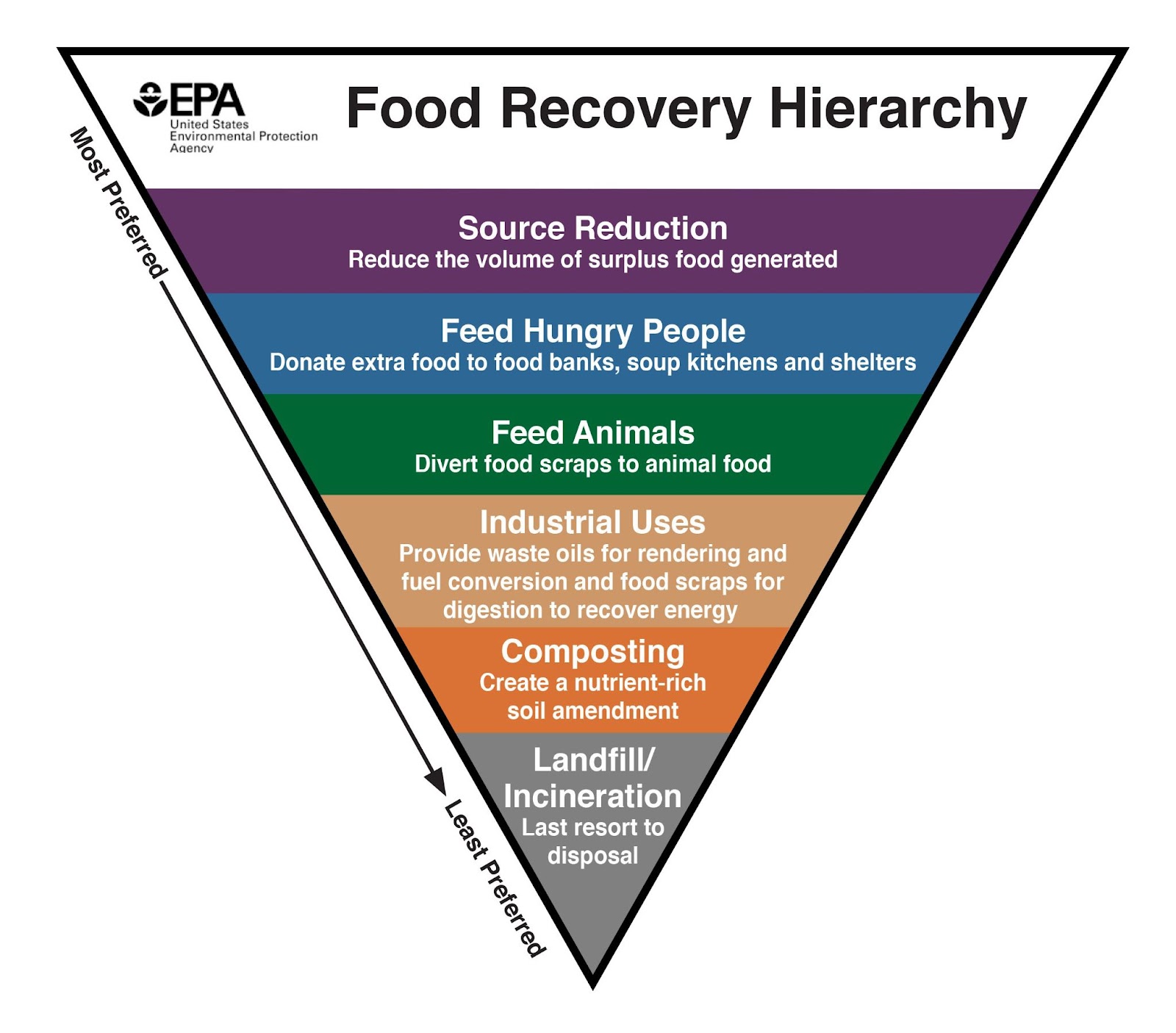 A disruptive newcomer
A relatively new entrant in the space, Mill steps into the picture two steps above composting — keeping food in the system by feeding animals. The Mill kitchen bin looks like a modern trash bin, simple and ergonomic. As food waste is added, it is slowly heated, mixed and dehydrated, compressing the waste. When the bin is full, members use the Mill app to schedule a pickup from the U.S. Postal Service. The grounds are returned to Mill's facility in Washington state, where they are working to process them into chicken feed. The startup works based on a $33 per month subscription service.
To learn more, I spoke with Harry Tannenbaum, co-founder of Mill. Tannenbaum spent the last decade working at Nest, the smart home products company acquired by Google in 2014, best known for its energy-saving thermostats.
During the pandemic, Tannenbaum became obsessed with the waste he saw accumulating everywhere. He wanted to challenge the expectation that waste is inevitable. Taking lessons learned from Nest to make behavior change easy and frictionless, he called friend and future Mill co-founder Matthew Rogers to figure out how to approach food waste. Tannenbaum is careful to note that Mill sets itself apart from other solutions: "The material that comes out of our bin is not food waste, it's still food. We think about what we're doing as waste prevention."
A few key things differentiate Mill from competitors. First, because the scraps are dehydrated, the kitchen scraps are (supposedly) odorless. "Fruit flies are not happy about this. Racoons are not happy about this. But generally folks in their kitchen are happy," Tannenbaum said. Given the compression and dehydration, the kitchen bin does not need to be emptied often — a huge win for user experience. Compost bins that smell, attract insects and other animals, and have to be constantly emptied detract from the user experience.
Second, the team at Mill is aligned with the EPA's food waste hierarchy and recognizes that the best possible strategy to tackle food waste is reduction. That's why they've developed a digital experience attached to the bin, a scale that measures kitchen scraps to help users track waste reduction over time. They're also working to build up their consumer education to teach people strategies for avoiding food waste in the first place.
Finally, the Mill subscription model takes advantage of the opportunity for reverse logistics through USPS. Mail trucks are often empty on return to distribution centers; Mill is using trips that already exist in the system out of necessity.
The people behind Mill understand the systemic issues of food waste: the importance of reduction as the first priority, and the need for serious behavior change. Still, I wondered how many people would be willing to pay to send their waste away when (unfortunately) throwing edible food in the garbage is free for so many Americans. At least users of home composters such as Lomi and Reencle produce something valuable for themselves from their food waste — compost.
Best for last
It turns out Mill has some other intriguing ideas for changing the system. In February, the company launched an 18-month residential food waste pilot with 600 bins in Tacoma, Washington. The concentration of Mill bins in one area allows for economies of scale. What's more, the public-private partnership aims to shift community norms and increase awareness of, and participation in, food waste reduction and diversion. Long-term partnerships with municipalities such as this are necessary for solutions such as Mill to have scalable impact.
Tacoma has offered bi-weekly curbside collection of food waste since 2012. Much of this is composted, but too much still ends up landfilled. This new program with Mill benefits the city by reducing the amount of waste it needs to manage and the associated costs. Given Tacoma's pay-as-you-throw pricing model, Mill estimates users will save about $25.60 per month on collection fees. Mill will provide residential food waste data back to the city to support the city's waste management tracking efforts and improve future food waste programs. This pilot has the potential to collectively move the food waste of a community up to a higher and better use, from composting to feeding animals, and could inform residential waste collection practices across the country.
Food waste is a complicated issue demanding a number of complementary strategies. Mill is just one of the many innovations bringing awareness and a new approach to food waste.
I'm looking forward to learning about other innovative ideas to advance food circularity in the months and years ahead.
If you'd like to read the original source of this article please click here Visit Source