This article originally appeared in our Circularity Weekly newsletter. Subscribe to the newsletter here.
It's difficult to verbalize the innate yearning I feel for green spaces, wide open vistas and the soothing surrounding of the outdoors. John Muir may have captured it best in his oft-repeated quote: "The mountains are calling, and I must go…"
I've heard the call many times, and a few weeks ago I acquiesced, spending my weekend camping and hiking in White Mountain National Forest. Needless to say, answering the call came with many rewards — an exceptional view being but one.







As I enjoyed the sights, sounds and smells of one of the United States' 155 national forests — one that makes up a mere fraction of the 640 million acres of public land in our nation — an as-of-yet imperceptible policy shift had taken place: Single-use plastics were officially on the way out.
Secretary of the Interior Deb Haaland had recently announced an order to phase out single-use plastics from all department-managed lands, including in national parks and forests.
Amongst other things, Order No. 3407 would require the department to: reduce the procurement, sale and distribution of single-use plastics; analyze alternative materials and options; and explore opportunities to shift public behavior and single-use plastic consumption — all with the goal of phasing out single-use plastic products by 2032.
Announced on World Ocean Day, the order quickly garnered both celebration and critique. It was lauded as a critical step to curb ocean plastics and the plastic waste crisis at large, while simultaneously criticized for its glacial, 10-year timeline.
Why does this policy evoke mixed emotions, feeling simultaneously exceptional and inadequate? Let's dig a little deeper.
What's worth celebrating
We'll start with the positive emotions this order elicits.
First and foremost, it addresses an undeniable and irksome issue: plastics in the environment. I won't get into the overwhelming evidence here — it's not disputed that plastic pollution is a pervasive problem, and when it comes to the great outdoors there's little more depressing than a plastic bag, bottle or straw disrupting the scenery.
That's why public sentiment unequivocally backs this order. A whopping 82 percent of Americans support ending the sale and distribution of single-use plastics in national parks and land.
Given how uncommon common ground has become in our nation, alignment on enacted policy feels worth celebrating.
A whopping 82% of Americans support ending the sale and distribution of single-use plastics in national parks and land.
Beyond this, bold action at the national level is a big deal. The United States has an outsized role in plastic waste generation, producing an estimated 37 million tons per year, the highest amount per capita of any nation on the globe. In spite of this, policy tackling plastic waste at the federal level — while not unheard of — has proven difficult to enact. (Look no further than the twice introduced Break Free From Plastic Pollution Act that is currently stalled in committee.)
When it comes to Extended Producer Responsibility (EPR) or plastic bans — the policy lever Order 3407 leverages — action has happened exclusively at the state and city levels, resulting in a patchwork approach to a problem that ignores geographic boundaries.
Suffice to say that an order addressing plastic pollution with national implications and overwhelming public support is worth a tip of the hat.
What's worth critiquing
All of that said, plenty about this announcement warrants a raised eyebrow.
For starters, the 2032 deadline for phasing out single-use plastics feels painfully far away. The decade-long runway may be out of necessity — it's been speculated that the Department of the Interior is running out the clock on binding vendor contracts — but there's no denying it ups the likelihood of for hiccups, forgetfulness or outright policy reversals. A lot can happen in 10 years — including up to two new presidencies.
Consider that a 2011 Obama administration policy phased out plastic water bottles in nearly two dozen national parks, an act that diverted an estimated 2 million bottles from waste streams annually, only to be reversed by the Trump administration in 2017.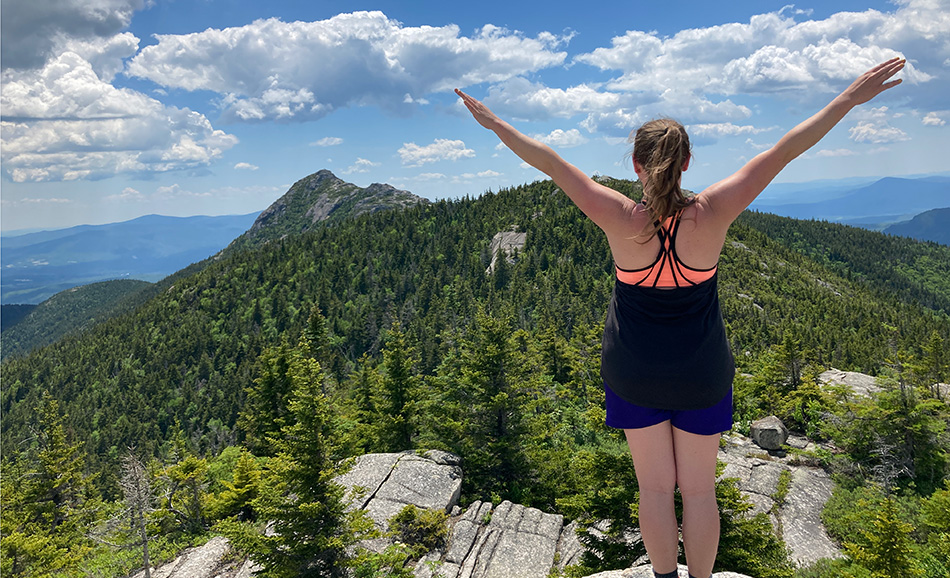 Additionally, public lands do not exist in a vacuum.
Phasing out single-use plastics from national park concession stands will hardly stop plastic waste from entering public lands. Beyond visitors carting in personal waste, an estimated 1,000 metric tons of microplastics — equivalent to 300 million plastic bottles — rain down in Western national parks each year, thanks to weather patterns.
Much like state level legislation, geographically targeted policies will not solve this global issue. And when you consider the sweeping single-use plastic ban enacted across the entire nation of Canada this year — one that is set to take effect in one year, rather than one decade — this policy feels woefully inadequate.
What's worth waiting on
All in all, plastic bans such as this one are an imperfect solution to an outsized problem. While reducing plastic waste in select applications, they have imperfect track records and cannot address the crisis at hand all by themselves.
But before I throw my weight fully behind cynicism, it's worth waiting for Order 3407's full report. Within 270 days of issuance, the report requires the creation of a sustainable procurement plan for public lands — including schedules and targets for single-use phase-outs and the aforementioned research of material alternatives and behavior change levers.
Much like the order at large, this procurement plan has the power to be impactful or inadequate. If handled thoughtfully, it could offer more aggressive timelines than the originally outlined 10-year horizon, provide a government-backed boost to sustainable alternatives or enact meaningful action to curb the behaviors of park visitors.
Alternatively, it could stall, lack vision or promote material alternatives that simply shift the problem at hand. As an example, promoting single-use compostable packaging or bio-plastics may seem a win to the average park visitor. But much like plastics, without enabling infrastructure to handle the waste, this shift could add fuel to the mismanaged-materials fire.
As with all things in our world, there are two sides to every story. Until I can dig into the details, I'll be answering the mountains' calls and hoping I don't see plastic waste when I do.
If you'd like to read the original source of this article please click here Visit Source