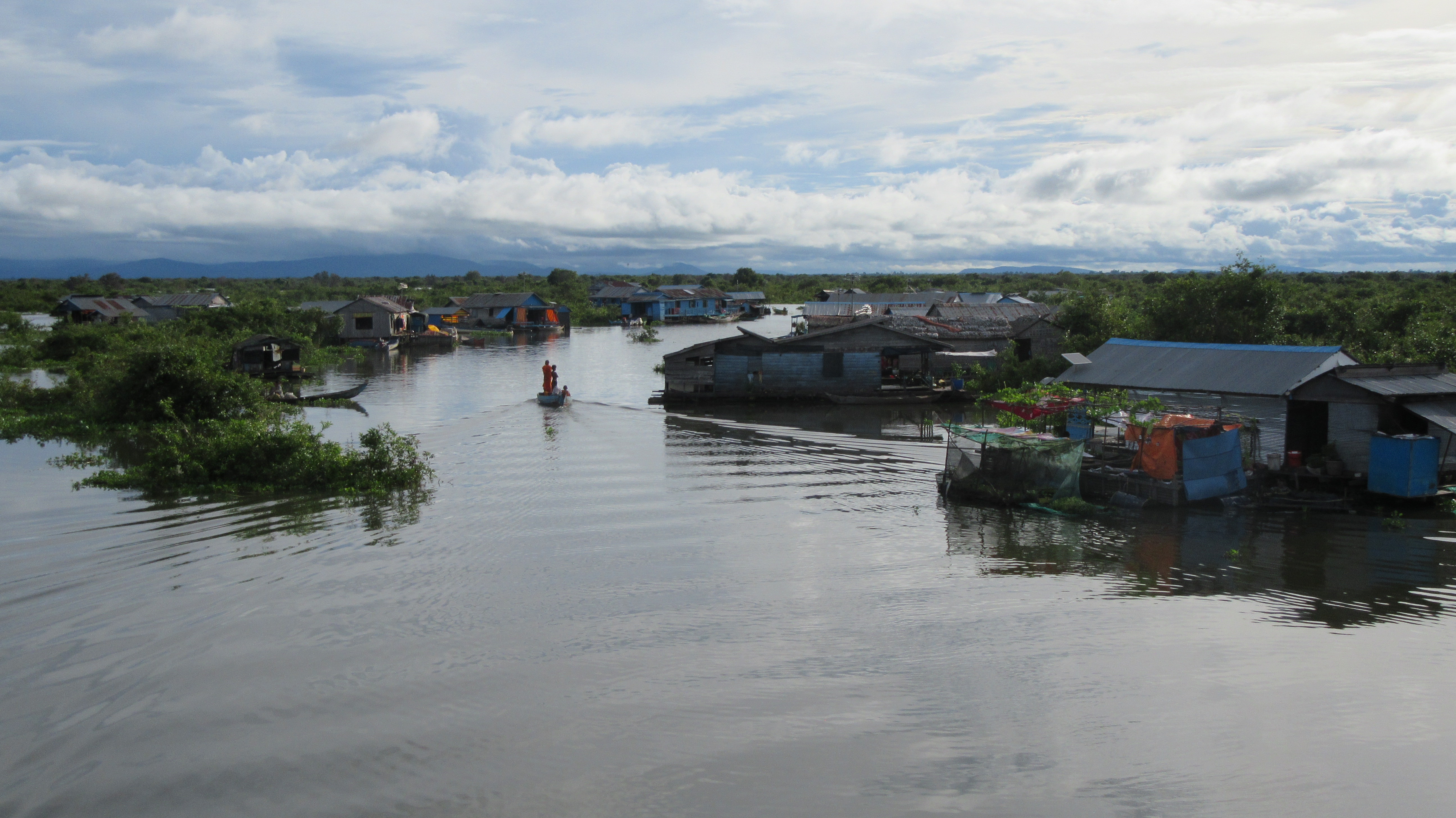 Weighing in at 661 pounds, a giant stingray hooked by a fisherman in Cambodia's Mekong River earlier this month has taken the title of world's largest freshwater fish.
Nicknamed "Boramy," or "full moon" in the Khmer language, the female ray — which was released — raises hope that critically endangered freshwater fish can survive the environmental damage threatening Southeast Asia's most important river, Stefan Lovgren reported for National Geographic.
"It proves these underwater leviathans, which are in critical danger, still exist," freshwater scientist Zeb Hogan told National Geographic.
Hogan embarked on a search for the world's largest freshwater fish 15 years ago, when fishers caught a 646-pound catfish in the Mekong. Since then, his "Megafish Project" has spanned six continents — but tracking these behemoths is tricky.
"They live in remote, inaccessible places, and often in murky waters," Lovgren wrote. "Sometimes, even people who have lived their entire lives near megafish habitat have never heard of the creatures, let alone seen them."
In many regions, these giants are dwindling quickly due to overfishing, pollution and dams that chop rivers up and disrupt fish migration. Globally, freshwater megafish, such as caimans and giant salamanders, have declined by 94 percent in the past 50 years, according to a report, The World's Forgotten Fishes, produced by several environmental groups, including Conservation International. Nearly a third of all freshwater fish species are threatened by extinction and 80 species of freshwater fish have already been declared extinct — including 16 in 2020 alone, according to the report.
Part of the problem is that freshwater ecosystems — and the fish they harbor — tend to slip under the radar. Despite their vital contributions to people and the planet, rivers, lakes and other freshwater habitats receive only a small percentage of the funding dedicated to conservation, while terrestrial and marine systems are prioritized, said Robin Abell, who leads Conservation International's freshwater work.
Freshwater ecosystems "have historically been ignored during the development of conservation initiatives, such as protected areas and other management interventions," Abell said.
"Freshwater and terrestrial conservation need to go hand-in-hand to receive the full suite of benefits that nature can provide," she added. "This will require strong policy that recognizes the connections between terrestrial and freshwater systems and that treats those systems as equal in importance."
In a recent paper, Conservation International scientists offered tools to strengthen freshwater conservation. They argued that countries and companies should focus on addressing impacts close to home — in specific watersheds and communities — rather than focusing on broad international targets such as those that guide other environmental efforts.
---
"Ending the water crisis starts in your back yard," said Derek Vollmer a freshwater scientist at Conservation International. "Acting locally to address water issues is a far more effective conservation strategy than setting broad global targets, such as those designed to prevent catastrophic global warming."
Conservation International is working with partners to replant and protect flooded forests to increase wildlife habitats and improve fisheries' productivity, and helping local households set up savings groups and start alternative businesses that can compensate for the loss of income from natural events, like droughts or fires.
Experts are optimistic that threatened freshwater ecosystems like the Mekong — and the yet-undiscovered creatures swimming their silty waters — can be pulled back from the brink by improving water quality, letting rivers flow more naturally, protecting and restoring critical habitats, and ending unsustainable practices like overfishing.
"When people see that these animals exist, and begin to appreciate how incredible they are, they get inspired," Hogan told National Geographic. "I look at the fish that broke the record in 2005, and it was killed and sold for meat. Now we're tracking the world's largest freshwater fish. It's such a contrast. It means that all is not lost."
---
If you'd like to see the original source of this article please click here Visit Source