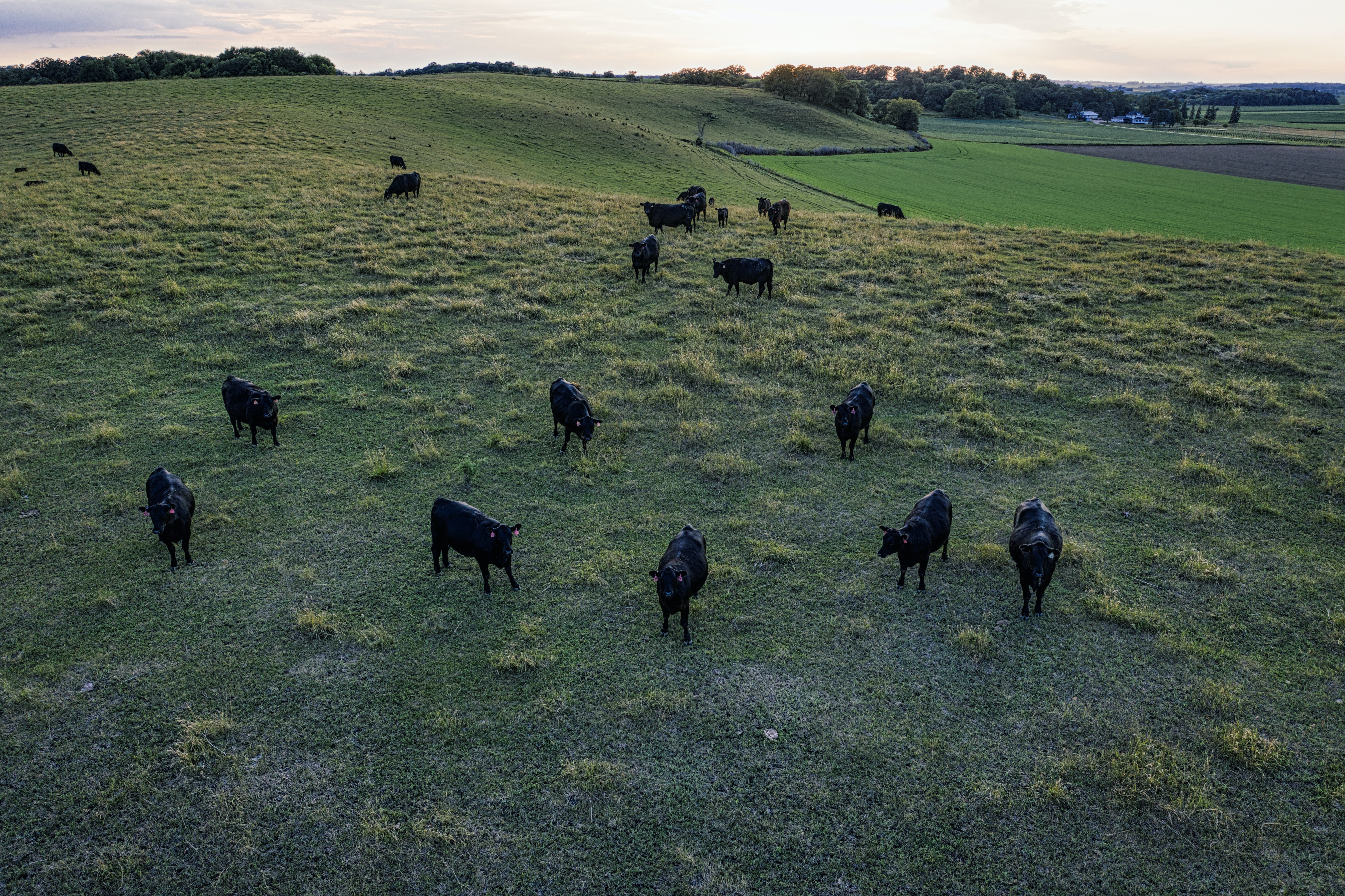 Editor's note: News about conservation and the environment is made every day, but some of it can fly under the radar. In a recurring feature, Conservation News shares a recent news story that you should know about.
More methane is being pumped into the atmosphere than ever before, according to a
new study
from the World Meteorological Organization.
The rapid acceleration is threatening to hamper efforts to curb climate change,
Steven Mufson
and
Sarah Kaplan
reported for
The Washington Post
. The study reported a jump of 15 parts per billion in 2020, followed by an 18 parts per billion jump in 2021, the largest increases since records began in 1983.
"Methane concentrations are not just rising, they're rising faster than ever," Rob Jackson, a professor of Earth system science at Stanford University, told The Washington Post.
Methane, the second-leading contributor to climate change, is
80 times more potent
at warming than carbon dioxide for the first 20 years it's in the atmosphere. Methane is more important in the near term because it remains in the atmosphere only for about a decade, unlike carbon dioxide, which sticks around for hundreds to thousands of years. Slashing methane emissions is the quickest way to slow the pace of global warming, scientists say.
The majority of methane emissions come from agriculture — predominantly livestock — waste disposal and fossil-fuel production. Methane is responsible for roughly 30 percent of global warming, according to the United Nations Environment Programme.
Researchers are working to understand where the dramatic increases in 2020 and 2021 came from. They could be from human-made natural gas and industrial leakage, or "climate feedback" from natural sources such as rice paddies and wetlands. Or potentially both.
The WMO report came the same day the
United Nations
released another critical warning, calling governments' carbon reduction targets too weak to limit global average temperature rise to 1.5 degrees Celsius (2.7 degrees Fahrenheit).
"We are still nowhere near the scale and pace of emission reductions required," Simon Stiell, executive secretary of the U.N. Climate Change Secretariat, said in a statement.
---
---
Amid these warnings, initiatives aimed at the protection of nature as a climate solution have taken center stage in recent weeks, including a novel "blueprint" for actions that governments and companies can take to cut emissions and bend the climate curve.
"Making the most of nature's potential to avert a climate crisis really boils down to three things: protecting, managing and restoring Earth's ecosystems," Bronson Griscom, who leads Conservation International's science on natural climate solutions, told Conservation News in September.
For methane, that means reimagining how we practice animal agriculture. Cattle produce massive amounts of methane. Not only is agricultural expansion the
largest driver of deforestation
, the main culprit of food-fueled emissions is
meat
So far, data indicates biological sources are responsible, rather than methane from gas leaks. Stanford's Rob Jackson said agriculture could be the main driver.
"It could even be the start of a dangerous warming-induced acceleration in methane emissions from wetlands and other natural systems we've been worrying about for decades," he told the Post.
Read the full story from The Washington Post here.
Mary Kate McCoy is a staff writer at Conservation International. Want to read more stories like this? Sign up for email updates. Also, please consider supporting our critical work.
If you'd like to read the original source of this article please click here Visit Source