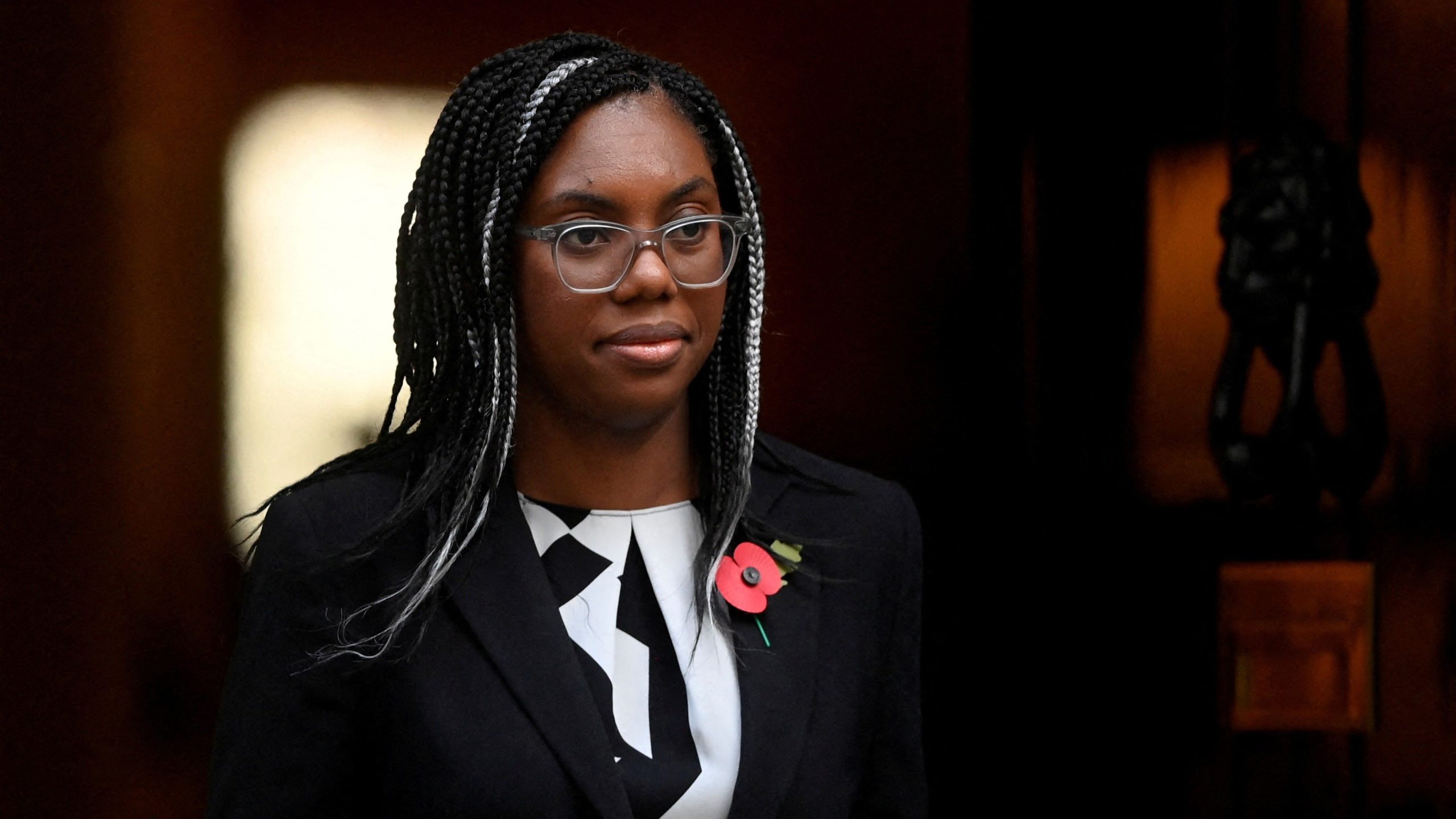 The British government plans to play a bigger role in tackling unfair trade practices, it said on Thursday, reducing the role of an independent body set up after Brexit to adjudicate trade disputes.
The Trade Remedies Authority (TRA) was established in 2021 to exercise Britain's new powers to police trade and investigate unfair practices after the country left the European Union.
But trade minister Kemi Badenoch announced new proposals on Thursday to change how the system works.
"The proposals I am announcing today maintain the TRA's expert independent analytical and investigative role, while also giving ministers greater power to look at wider public interest considerations," she said in a statement.
The new proposals come after a U-turn in the approach to the dumping of Chinese reinforcement steel in Britain.
Last July, the TRA recommended that anti-dumping measures on the reinforcing steel – known as HFP Rebar – should be dropped.
But earlier this month, after a lengthy reappraisal, it decided the duties should be extended after all, a move welcomed by ministers as protecting the steel industry from unfair competition.
On Thursday, the government cited post-Brexit powers to protect industries from Chinese dumping of steel as one of the key areas where ministers would gain greater discretion, and the proposed changes empower them to break with TRA recommendations.
Badenoch said the government would have the "flexibility to make decisions that balance the interests of UK producers, importers and consumers," adding the changes would also allow ministers "to apply an alternative remedy from that recommended by the TRA."
"This will only be where justified and in line with the evidence provided," she said.
The TRA said the announcement extended its remit to include cases concerning bilateral safeguards under Britain's new free trade agreements.
"I welcome the fact that this Government review has recognised the value the TRA holds as an independent body," TRA Chair Simon Walker said.
"We look forward to working closely with the Department for Business and Trade to ensure our current and future users of trade remedies understand the changes so they can be implemented smoothly."
(Reporting by Alistair Smout; Editing by Mark Potter and Hugh Lawson)
If you'd like to read the original source of this article please click here Visit Source