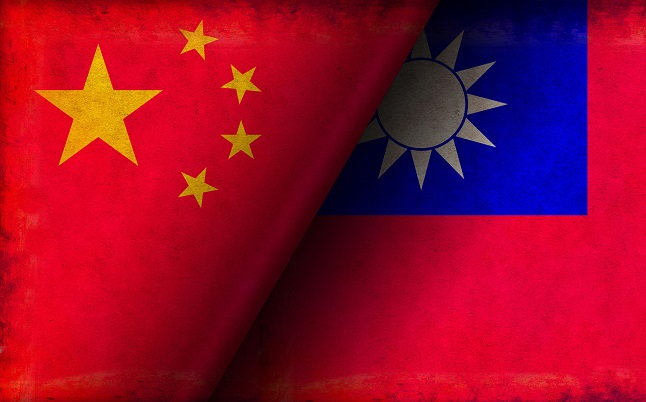 In 2020, China conducted 380 incursions into Taiwan's airspace. In 2021, that number more than doubled to 960. Last year saw the greatest number of airspace incursions ever, with 1,727 breaches of the zone.
While no one really knows if or when China will launch a full-scale attack on Taiwan, the possibility of an invasion is raising concern in the IT supply chain community. "The US IT sector is aware of and concerned about a potential invasion of Taiwan, which has a range of implications, one being the disruption of the important semiconductor industry ecosystem," says Doug Palmer, chief engineer at management consulting firm Booz Allen, and a leader within its supply chain practice.
Potential Consequences of Invasion
Should an invasion occur, investments in Taiwan Semiconductor Manufacturing Company (TSMC) would essentially be lost, warns Mike Hamilton, founder and CISO of cybersecurity firm Critical Insight and a former Department of Homeland Security coordinating council vice chair. "The intellectual property would be subject to analysis and replication, giving China a head-start into semiconductor fabrication."
An invasion would likely grind the tech industry in Taiwan to a halt, endangering chip deliveries to not only IT system manufacturers, but also the makers of smartphones, vehicles, and consumer electronics products, says Jack Gold, founder and principal analyst at technology research firm J. Gold Associates. "It would also likely halt the third-party contract manufacturing that nearly every major company uses," he adds.
Gold believes that supply lines would dry up within a matter of days or weeks. "Additionally, there would probably be major blowback on Chinese vendors as well, and they would likely face restrictions on sending their products abroad, much like we see in the Russian invasion of Ukraine."
Under a worst-case scenario, all IT sectors relying on chips produced by TSMC would be affected by an invasion, particularly if the attack occurs prior to the full activation of fabrication facilities currently being built in the US as part of the Chips and Science Act. Signed into law last year by President Biden, the act provides approximately $280 billion in funding to boost domestic semiconductor research and manufacturing.
Invasion: A Matter of Timing
Abhishek Singh, a partner at IT research firm Everest Group, believes that an invasion's overall impact would largely be determined by when it occurs. "The US has anticipated this eventually for a while, [so] it's not a question of 'whether', it's more of a question of 'when'," he notes. With the US government aggressively pushing chip manufacturers to scale operations in the US and other alternate locations, the impact on device customers is a question of how quickly the US can scale chip production to compensate for a loss in manufacturing capacity in Taiwan.
Singh advises IT firms to prepare for medium-term disruption by proactively anticipating and communicating to clients what an invasion's impact would have on the supply chain. Should an invasion occur, the good news is that most IT industry players have already experienced and responded to a recent significant supply chain upheaval. "Global markets are just about recovering from a major supply chain disruption due to COVID," he says. "Hence, those playbooks are pretty much dusted off and ready to be deployed again."
Hamilton, meanwhile, says that it might not be a bad idea for chip customers to hedge on essential chips and pad their inventory at current prices in anticipation of a shortage or rapid price increase. He points to the fact that Apple has already purchased all the first-generation 3nm N3 chips it needs to manufacture the upcoming iPhone 15. "This may be just that type of hedge," Hamilton notes.
Estimating the Odds
Singh observes that the unity exhibited by Western powers in opposing Russia's invasion of Ukraine reduces the likelihood of China testing the West's resolve, particularly because the US has clearly communicated its intention to respond to an invasion with force. "The counter argument is that the combined effect of a possible recession and an upcoming election year in the US may encourage China to take its chances on the Biden administration not embarking on a costly direct war," he says.
Despite continued provocation, Gold believes that China will likely choose to avoid a direct conflict. "Besides the military damage, it would also devastate their own economy," he observes. "They also rely heavily on Taiwan for supplies, and any boycott of China would be devastating."
What to Read Next:
From Terrorists on YouTube to the Chips Act and Its Discontents
What Ukraine's IT Industry Can Teach CIOs About Resilience
If you'd like to read the original source of this article please click here Visit Source