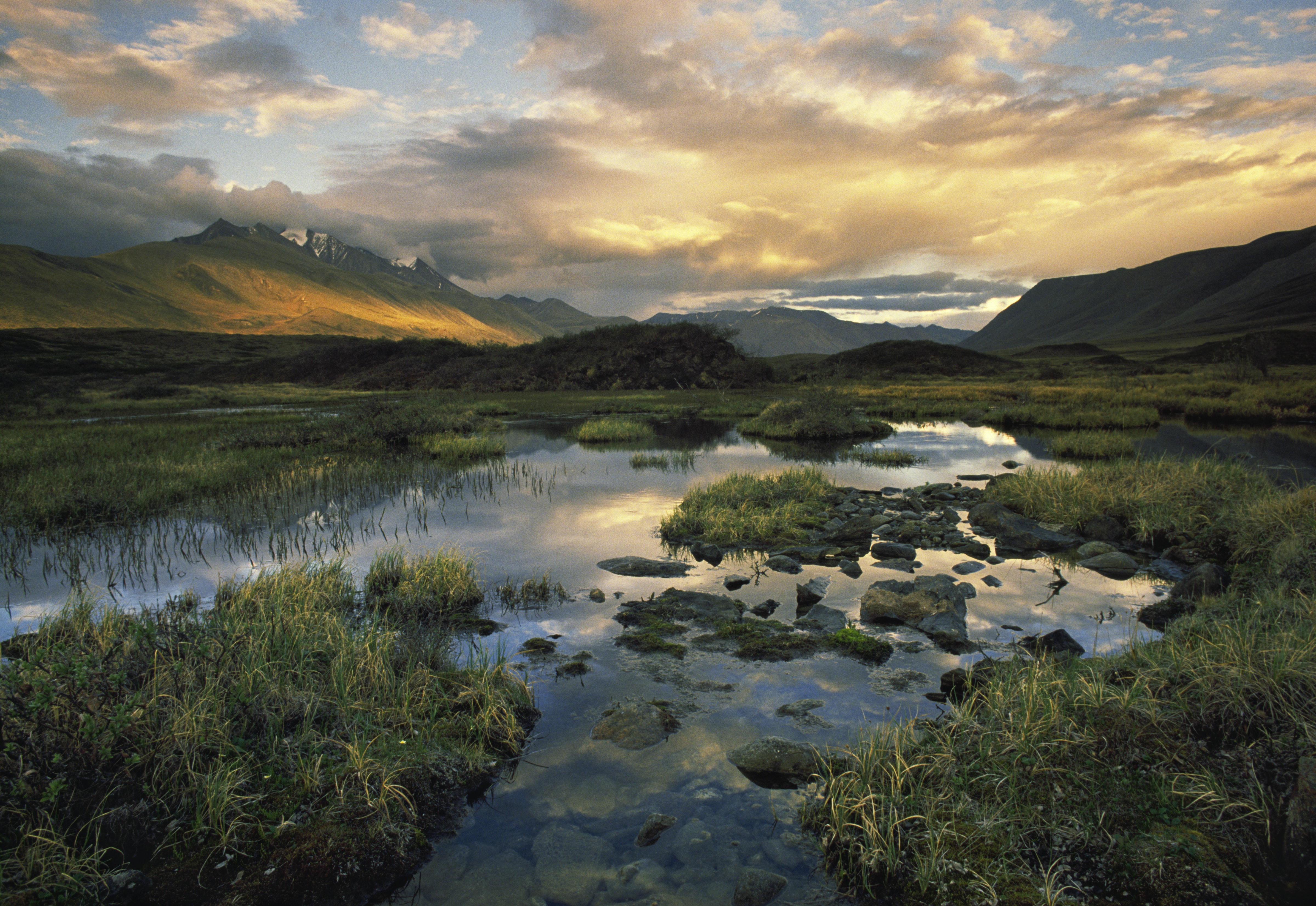 It can be hard to connect with nature in our daily lives. But with a little help, you can find nature everywhere. With that in mind, here's some recent arts and culture news to help bring nature to life, wherever you are.
1. Indigenous art showcases 'water defenders'
Indigenous peoples steward more than a quarter of the world's lands and many rely directly on nature for their basic needs — from food and freshwater to shelter and medicine.
In a new exhibit at the Metropolitan Museum of Art in New York City, Indigenous activist and museum curator Patricia Norby highlights how the water crisis is crippling Native American communities — and showcases the "water defenders" who are trying to help.
Titled "Water Memories," the collection includes 40 works — ranging from videos to sculptures — that represent the role of water in Native American life.
"As you go through the exhibition, you realize that what we are doing is creating a current — a stream of stories and memories," Norby, who descends from the Purépecha people of northwest Mexico, told NPR.
In the exhibit, native and non-native artists explore the versatile uses of water — for fishing, travel, rituals and other needs. For example, an outline of a canoe made from willow branches and lined with feathers hangs above the gallery to evoke the idea that canoeing can "put you in a totally different state of mind … touching neither the Earth nor the air," according to the late Ho-Chunk artist Truman T. Lowe, who created the piece in 1993.
Also featured in the gallery is a video titled "River (The Water Serpent)," which documents a peaceful protest against an oil pipeline on the Standing Rock Sioux reservation in North and South Dakota in the United States. In the video, Native America protesters hold up mirrored panels designed to protect them from counter-protesters, and force aggressors to look at themselves in the mirrors.
2. Jane Goodall doll to inspire the next generation of conservationists
For more than 60 years, renowned ecologist Jane Goodall has dedicated her career to protecting chimpanzees and the forests they depend on.
Now, toy company Mattel is paying homage to the legendary conservationist by creating a Barbie doll in her likeness — made from recycled plastic.
"My entire career, I've wanted to help inspire kids to be curious and explore the world around them — just like I did when I first traveled to Tanzania 62 years ago," Goodall said in a release. "I'm thrilled to partner with Barbie and encourage young children to learn from their environment and feel a sense that they can make a difference."
Dressed in khakis, the doll is accompanied by a miniature David Greybeard, the first chimpanzee Goodall bonded with and to whom she dedicated her pioneering research.
The new product is part of Barbie's "Inspiring Women" series, with dolls depicting Ida B. Wells, Maya Angelou, Billie Jean King and Eleanor Roosevelt. The toys in this series are certified carbon neutral — and Mattel is partnering with the Jane Goodall Foundation and its Roots & Shoots program to inspire young people to reduce their environmental footprint.
"I sincerely hope that it will help to create more interest and fascination in the natural world," Goodall told CNN. "It doesn't really matter if [kids] have a career in conservation, as long as they live conservation in their daily lives."
3. Historic tree gets a high-tech second chance at life
In Los Angeles, a tree is resurrected — sort of.
A new art exhibit titled "A Forest for the Trees," has brought back a historic Ficus — with a little help from technology. The massive Moreton Bay fig tree stood at the end of Olvera Street in downtown Los Angeles for 144 years before being weakened by a storm and dry rot, which eventually toppled it in 2019. Now, artist Glenn Kaino has created a sculpture on the actual stump of the fallen giant, erecting 200 light-up panels and more than 250 welded cubes to act as twinkling, digital branches.
The tree is part of a broader immersive art show that aims to show people that "even if you see something destroyed in front of your eyes, there's a chance for us to restore it," Kaino told LAist.
"We wanted to bring a series of ideas, and ruminations, and thoughts about our engagement with the natural world," Kaino added. "[The tree sculpture] is about resurrection. That means it's about hope."
Working with The Atlantic magazine, musicians, tribal leaders and environmentalists, Kaino developed a variety of art pieces to help people connect with nature in the bustling city. Many of these sculptures are interactive, including a digital field on fire that allows visitors to manipulate the flames with hand gestures, mimicking the controlled burns performed by Indigenous communities to reduce forest fires.
The exhibit also addresses the challenges facing nature — such as urban expansion and climate change — and the actions people can take to help. In fact, just attending "A Forest for the Trees" can help conserve forests; Conservation International, in partnership with Mastercard, will plant a tree for each ticket sold.
"There's no lack of messaging warning us that our planet is in peril, and scolding us — in ways that are maybe rightful," Kaino said. "But there's a difference between being scolded into thinking something or being immersed in feeling something."
Kiley Price is the managing editor at Conservation International. Want to read more stories like this? Sign up for email updates here. Donate to Conservation International here.
Cover image: Pond, Alaska (© Art Wolfe/ www.artwolfe.com)
If you'd like to read the original source of this article please click here Visit Source