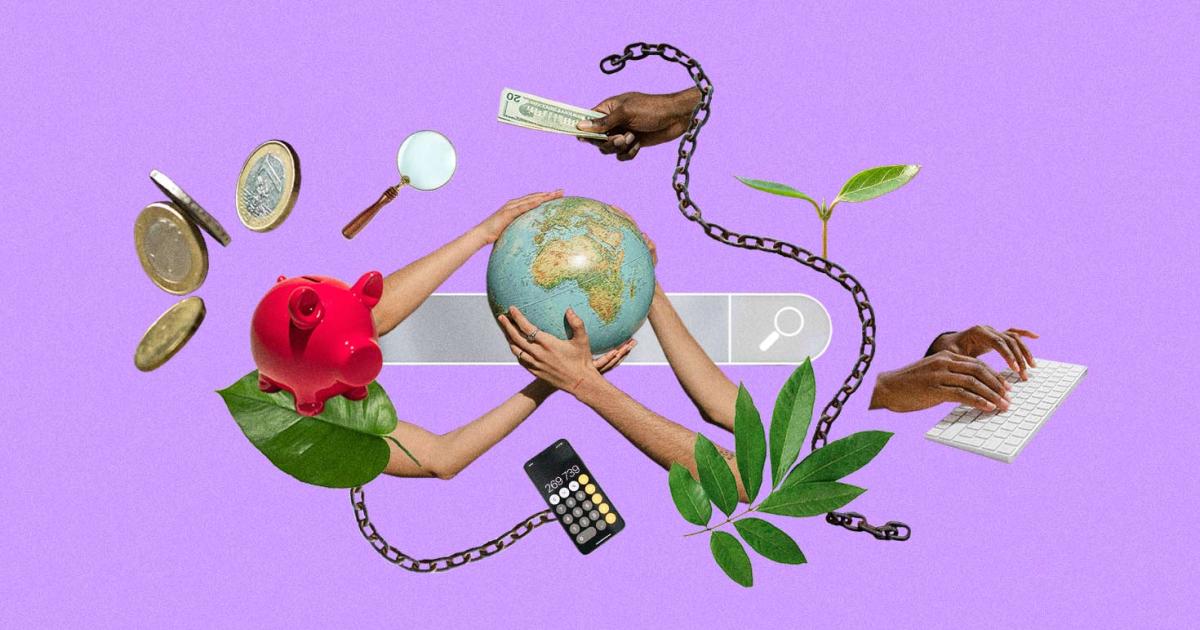 The corporate sustainability profession is in crisis. Countless companies struggle to fill roles critical to meeting sustainability goals, even as they overlook an army of job seekers looking to join the fight.
In this "War for ESG Talent," as Joel Makower called it a few years ago, companies take turns luring a limited contingent of experienced talent from other companies over to their own lines. While holding out for a rare ESG veteran may be rational at the organizational level, at the systems level this is resulting in catastrophe.
When Company A loses ESG talent to Company B, then Company A recruits someone from Company C, who then fills that vacancy with talent from Company D. And so on. While this certainly benefits ESG talent (who get title and pay bumps), and recruiters and career coaches (for obvious reasons), this does little to expand the overall ESG talent pool or end the so-called war.
The War for ESG Talent is a distraction from the real fight. With multiple interconnected existential threats — including the climate crisis, biodiversity loss, natural resource scarcity, economic inequality and racial injustice, among others — our war is for the future of the planet, for our survival as a species. Companies, governments, nonprofits and other organizations must stand shoulder-to-shoulder to take on the overwhelming forces stacked against us.
While it would be nice if all of our soldiers had gone to West Point (or a fancy sustainability MBA program), we are out of time. We need folks with transferable skills to join the fray, earning battlefield commissions. We need our experienced ESG troops to serve as guides and teachers for the new recruits. Plenty of people want to help win this fight — all they need is a chance.
The 'no man's land' of 'impact' careers
While the sustainability and ESG career ecosystem certainly has evolved in recent years, it remains disjointed and, well, infuriating. Job seekers must navigate a bona fide "no man's land" of recruiters, career coaches, podcasts, job boards, fellowship programs and university career centers in hopes of eventually landing a gig.
The EDF Climate Corps is one such helpful professional organization (of which I am an alum), but this remains open only to an elite few who attend graduate school and are accepted into the highly competitive program. Many emerging efforts to address the career chaos are volunteer-based, such as #OpenDoorClimate, a grassroots effort to make climate professionals accessible to "climate career seekers." Reconsidered also is doing some great work helping job seekers through workshops, events and a job board. My friend and fellow EDF Climate Corps alum Ed Carley sacrifices his Sundays to put out his popular Ed's Clean Energy & Sustainability Jobs List. Brown Green Girl's Job Board does great work addressing diversity, equity and inclusion challenges in the impact career space. There are many more admirable efforts and initiatives already out there trying to address the careers crisis from different angles.
If it takes 6 to 9 months to find a candidate with 100% of the required skills and experience, what if a company hired someone with 60-70% of this in 2 to 3 months and spent a couple months training them to fill the gap?
Over a year ago, I began organizing monthly Impact Hours to serve as a forum for current and aspiring impact professionals to share ideas, troubleshoot challenges and offer honest career advice. To date, we've helped over 100 professionals of all levels connect and engage with each other on careers and pressing social and environmental challenges.
But I'm convinced that even all of this won't be enough.
Closing the talent gap
Anecdotally, I've seen many of my corporate clients and connections struggle to fill sustainability and ESG roles for months, if not longer. Often, the biggest complaint is that there "aren't enough people with the skills and experience to hit the ground running" in these roles. This is unsurprising, as there is a small number of seasoned sustainability professionals relative to the increasing number of opportunities.
Yet it does make one wonder — if it takes six to nine months to find a candidate with 100 percent of the required skills and experience, what if a company hired someone with 60-70 percent of this in two to three months and spent a couple months training them to fill the gap?
Companies also might consider candidates' non-linear career paths and transferable skills. Today, few experienced corporate sustainability professionals graduated with a degree in sustainability, got a job as a sustainability associate, then worked their way to manager, director, vice president and then CSO. Indeed, many skills and experiences are transferable into a career focused on sustainability or ESG matters. A project manager, for example, might be retrained to project-manage sustainability report production. Likewise, an operations lead might have the insights and experience to do well supporting a company's ESG strategy execution.
Certifications certainly can help, too. Recently, my friend Trish Kenlon of Sustainable Career Pathways wrote a piece in GreenBiz about 40 certifications job seekers might earn to improve their hireability for jobs related to sustainability or ESG. But the fact that there are even this many certifications out there shows just how messy the job landscape is.
Addressing the connection crisis
Most people don't get hired unless they already know someone at the organization where they are interviewing. There, I said it.
As many as 85 percent of jobs are filled through networking. And 70 percent of opportunities are never even published publicly. I'd wager that these stats are even higher in the world of corporate sustainability.
In many ways, this figures. Hiring someone is incredibly risky for an organization — the wrong hire can cost a company time, money and productivity. Having the social proof of a connection vouching for the candidate can be a good way to manage this risk. But this also creates barriers to entry for those lacking deep networks — and untold diversity, equity and inclusion hurdles.
LinkedIn CEO Jeff Weiner calls this the "network gap," or the advantage some people have over others in accessing opportunity based on where they grew up, where they went to school and where they work. Folks working in corporate sustainability see this all the time — people often hire people they know from their graduate school networks. Selling the value of these elite networks has always been one of the major selling points for graduate programs enticing people to shell out hundreds of thousands of dollars for advanced degrees.
But we need to find a way for people to foster stronger professional networks separate from geography, alma mater or current employer.
That's why my consultancy Hower Impact recently launched a new initiative called Impact Hired, which is committed to addressing the sustainability careers and connection crisis by convening, informing and energizing purpose-driven professionals. We do this by creating networking experiences, democratizing sustainability and ESG knowledge, and sharing stories that inform and inspire.
It's time to solve the sustainability careers and connection crisis once and for all. And I certainly can't do it alone — I invite you all to join me in this effort.
If you'd like to read the original source of this article please click here Visit Source