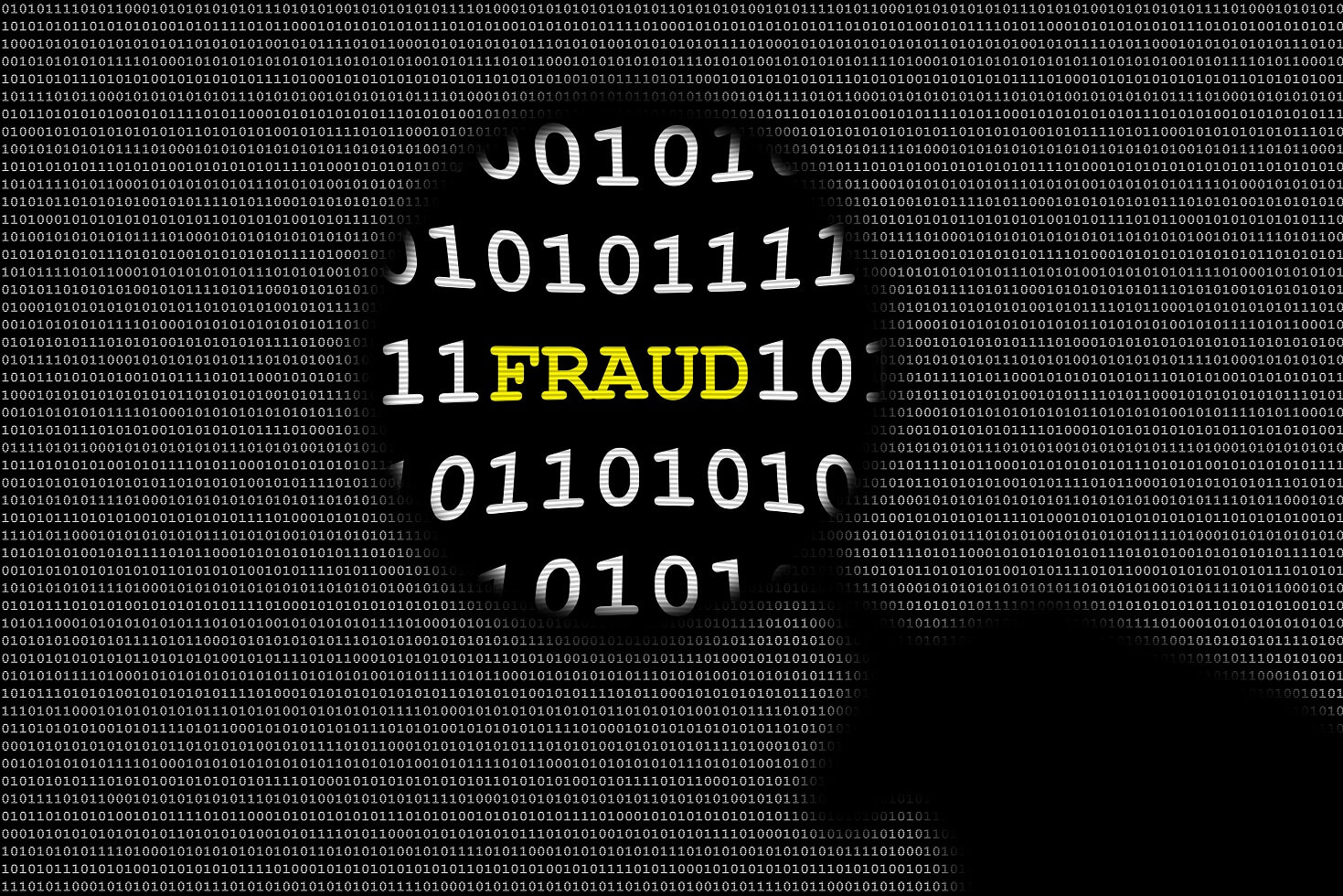 Early this week, Charlie Javice, former CEO of a startup called Frank, was arrested in my home state of New Jersey on federal charges of making false claims and submitting false data to JPMorgan Chase as part of a $175 million acquisition of her college financial aid startup. She was later released on a $2 million bond.
The question is, what role did synthetic data play in this alleged fraud, and could AI much such cases more common?
Javice had previously been sued by JPMorgan Chase on claims that she defrauded the bank. Now federal authorities are weighing in with their own accusations. In response to the JPMorgan Chase lawsuit, Javice asserted the litigation was an effort to shift blame for an acquisition the bank later regretted. Furthermore, she claimed that during a meeting, she explained that 4.25 million students had visited Frank's website but that the number of customers was different.
At the heart of the case is customer data purported to be falsified in order to pump up Frank's image and make it attractive to possible buyers. Frank Financial Aid, founded in 2016, was a provider of loan services that focused on college students and offered a faster, simpler way to navigate the student loan scene — described by others as something akin to TurboTax, but for college loans and scholarships.
Javice won media favor in 2019 when she was profiled among the 40 Under 40 in Crain's New York Business as well as the Forbes 30 Under 30 list that same year. The profiles in Forbes and Crain's described Frank as a 15-person startup that had helped some 300,000 users apply for student aid, users who supposedly got access to $7 billion in financial assistance through the platform.
By 2020, some of Frank's story got murky. The Federal Trade Commission (FTC) sent a warning letter to the startup that its ads, marketing, and website were potentially misleading students about the Coronavirus Aid, Relief, and Economic Security (CARES) Act. The FTC said in its letter that Frank "may be unlawfully misleading consumers regarding relief available to postsecondary students," specifically concerning the terms, eligibility, and availability of such funding.
Also, that same year, the New America think tank raised questions about Frank's data collection practices while the startup gave "false hope" to students who sought emergency grants during the height of the pandemic.
JPMorgan Chase went ahead in 2021 with its $175 million acquisition of Frank with Javice allegedly pocketing some $45 million for herself. The criminal complaint unsealed this week accuses Javice of lying directly to the bank and fabricating data to support those lies.
The Department of Justice released details of the complaint that accuses Javice of presenting data to potential buyers of Frank that showed the startup had some 4.25 million customers who had signed up and given the company their contact information, including names, email addresses, and phone numbers — but, according to the complaint, Frank had fewer than 300,000 customers.
Details from the complaint filed by the Securities and Exchange Commission include a description of a Zoom call in 2021 where Javice and another executive at Frank allegedly told the startup's engineering director they wanted him to take available information about visitors to their website and then generate identifying information about the visitors by using synthetic data techniques. That would include names and contact information by using demographics present in the real data, such as the visitors' geographic location and college degree interest.
During the due diligence phase of the JPMorgan Chase acquisition, Javice allegedly provided the data that was artificially generated. The complaint alleges after Javice tried to get Frank's director of engineering to produce synthetic data, but they declined to do so, she and her co-conspirator hired a third-party data scientist to create the fabricated data set she needed, which Javice offered up as confirmation of Frank's customers.
According to the complaint, Javice and her co-conspirator also purchased — for $105,000 — actual data for about 4.5 million real students that was available on the open market. The data fields of the purchased data did not match up precisely with the fabricated data, so Javice and her co-conspirator allegedly paid $75,000 to another party to further augment the data they previously acquired.
After the acquisition, JPMorgan Chase wanted the data to start a marketing campaign aimed at what were allegedly Frank's customers. However, the bank's campaign reached few of the targeted recipients with only a fraction of that opening the marketing email sent out.
Javice faces charges of conspiracy to commit bank and wire fraud, wire fraud affecting a financial institution, bank fraud, and securities fraud. Each of the first three charges has a maximum prison sentence of 30 years while the securities fraud carries a maximum sentence of 20 years.
Listen to the full episode of "What Just Broke" for more.
What to Read Next:
What Happens if Tech 'Thought Leaders' Have No Clothes?
Data Strategy: Synthetic Data and Other Tech for AI's Next Phase
Stealth Data Collection Threatens Employee Privacy
What Just Broke?: Digital Ethics in the Time of Generative AI
If you'd like to read the original source of this article please click here Visit Source